Map Unavailable
Date/Time
Date(s) - Feb 11, 2021
8:45 am - 10:30 am
Categories
Tax and Legal Questions
with Rachel Dykstra and Dominic Lovotti
River City Accountants and Excel Legal Partners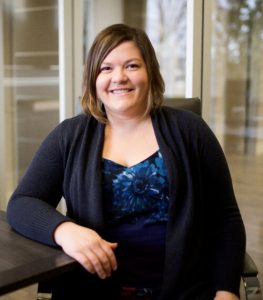 Rachel graduated from Boise State University, Magna Cum Laude, in 2004 with double majors Accounting and Finance, and a minor in Mathematics. Her professional experience started with internships at Merrill Lynch and the Idaho State Tax Commission. Upon graduation Rachel was recruited to Eide Bailly, LLP (one of the largest regional CPA firms in Idaho), while at Eide Bailly she became a licensed CPA. Rachel worked on the Audit side of Public Accounting, while providing tax support during the tax season, in order to become a well-rounded CPA. Upon developing her education and experience with Eide Bailly, she came to understand the value and importance of the customer service aspect of being a CPA. Leaving Eide Bailly, allowed her to pursue her dreams of working on her own and providing this extra value as a CPA. Rachel has been providing valuable service to her clients for eleven years. Rachel loves teaching her clients the power of understanding your "books", utilizing tools available to make this efficient, and providing solid tax planning and compliance. In her off-time Rachel enjoys just about anything outdoors with her three dogs (and husband), specifically fishing and week-long rafting trips.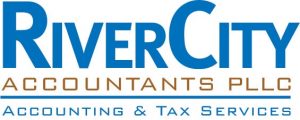 A big thank you to this months sponsors
When it comes to flooring… your tenants deserve only the best… and the Great Floors team delivers. Multifamily specialists in 16 Northwest locations ready to respond to your needs. Put BLUE to Work for You.
Our Low Price Guarantee to you! We do everything we can to make sure you don't pay more than you should for any product you buy from Great Floors. Ask your Great Floors sales representative for full details. Contact us for the name of your rep. It's Easy Doing Business with Great Floors
Making the Treasure Valley Cleaner Everyday
We provide Consistent, high quality carpet care with guaranteed customer satisfaction for your home or office.

Responsive and reputable carpet cleaning service and repair.

Superior state of the art carpet cleaning equipment – (quicker drying time, hotter temperature, cleans healthier for a cleaner and long-lasting carpet.

More than just a Carpet Cleaner – we specialize in carpet restoration and pet stain removal

Highly-trained professional carpet cleaning technician with over 30 yrs experience.

No soapy residue left- We rinse all cleaning solutions, dirt, and allergens out of your carpets.

Earth friendly – Pet and baby safe products to protect your family.
Super Shine Carpet Cleaning Website
Register for Breakfast Meeting: Zoom Breakfast Meeting