Date/Time
Date(s) - Oct 10, 2019
8:30 am - 10:00 am
Location
Stonehouse Catering & Events
Categories No Categories
Join us for our SW Idaho NARPM Breakfast Meeting!
Board Spotlight: Courtney Wolfe/Webmaster
Speaker: Todd Callahan, Boise City Fire Marshall
Topic: Fire Safety& Medical Emergency tips
Ask Todd Callahan about being in a tough spot, and he will probably tell you that you can turn it around. Preventing the loss of life, property, and the continuity of business is a continuous path that Todd has been navigating for over 20 years. Todd has provided services in both the private and public sectors in risk mitigation through fire prevention and fire protection. As a practitioner of fire prevention through his career as an inspector, investigator, expert witness, consultant, and instructor at Idaho State University Todd provides a breadth of knowledge aimed at liability during a fire. Though fire is a naturally occurring event together we are not powerless, we can rise out of tough spots and take actions that limit the consequences of a fire. No one loses in a fire that is prevented.
Thank you to our SILVER & BRONZE  sponsor this month!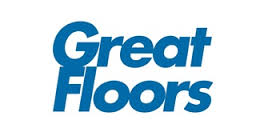 We appreciate you!
Invite a guest or two or three! In order to grow our chapter and reach our goals we need more of your great affiliates and other like-minded property managers to join! Invite them so they can see the benefits of joining NARPM nationally and locally!!
We look forward to seeing you all!
If you would like your logo here, a few minutes to speak and a lot of appreciation please contact kent@forrentbykent.com for more information