Date/Time
Date(s) - Sep 12, 2019
8:30 am - 10:00 am
Location
Stonehouse Catering & Events
Categories No Categories
Join us for our SW Idaho NARPM Breakfast Meeting!
Board Spotlight: Kent Barr/Affiliate
Speaker: Mike Turner. CEO of Front Street Brokers
Topic: Market Trends
Bio:Mike Turner is the co-founder of Impact Club® Boise, author of Agent Entrepreneurs: Every Agents Guide To What They Don't Teach You In Real Estate School and the Listing Triangle® Method for Maximizing Homeowner Profits, and the host of weekly radio shows Boise Real Estate Radio and Idaho Speakeasy for the past 7 years on both AM and FM stations. Mike founded and teaches at Agent Entrepreneurs Real Estate School, and co-founded Fever Streak Press, a publishing company that has produced 2 New York Times bestselling books. Turner is the CEO of Front Street Brokers, a real estate firm he founded over 10 years ago based in downtown Boise and Eagle, specializing in luxury home sales and investments. Mike is well known for his economic forecasts and analysis of the Boise area real estate market.   
Thank you to our GOLD & SILVER & BRONZE sponsor this month!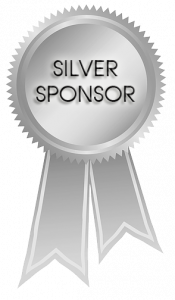 We appreciate you!
Invite a guest or two or three! In order to grow our chapter and reach our goals we need more of your great affiliates and other like-minded property managers to join! Invite them so they can see the benefits of joining NARPM nationally and locally!!
We look forward to seeing you all!
If you would like your logo here, a few minutes to speak and a lot of appreciation please contact kent@forrentbykent.com for more information