Date/Time
Date(s) - Feb 14, 2019
8:30 am - 10:00 am
Location
Stonehouse Catering & Events
Categories No Categories
Join us for our SW Idaho NARPM Breakfast Meeting!
Board Spotlight: Cassandra Swanson/Secretary & Lydia Jones/Treasurer
Speaker: Kori Merlino, Coach
Topic: Leadership & Communication
Bio:
Kori is a passionate, authentic, highly intuitive person who is full of belief in others. And just like all of us, it's life's experiences and transitions that have helped her become that person. Kori is a guru of self-talk. Starting in her earliest years, she's been fascinated with the effects of what we say to ourselves and how it affects our brains. She's spoken on the local, state and national levels about leadership, neuro-science, the power of words and the patterns of self-talk and how they affect your belief in yourself. If you really want to know where it started, you'd have to go back to high-school Algebra. Kori's math teacher took two weeks out of the math curriculum to teach around the subjects of self-motivation and how one can change one's own life with the power of a positive mental attitude. That was the spark! That was what made Kori realize how impactful a single human being can be on another person's life. Kori has been successful in many roles – as a teacher, in leadership during her real estate career and as a case manager resettling refugees from around the world. Her true genius however, is her ability to see the greatness in others who may not yet see it in themselves. Kori is a dot-connector. She has the ability to see the whole and connect the parts. Her coaching style will shed light on the answers you already have within yourself. Bring her your dots. She'll listen completely and encourage you to take that next step. Kori is transparent, compassionate, funny, caring and a good listener who will genuinely connect with you. Even better than that, Kori can help you live your best, authentic life. It's a beautiful place to be.
Thank you to our BRONZE sponsor this month!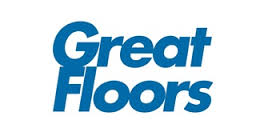 We appreciate you!
Invite a guest or two or three! In order to grow our chapter and reach our goals we need more of your great affiliates and other like-minded property managers to join! Invite them so they can see the benefits of joining NARPM nationally and locally!!
We look forward to seeing you all!
If you would like your logo here, a few minutes to speak and a lot of appreciation please contact kent@forrentbykent.com for more information